Matchmaking Success Story
The Love Story of Carole and Bill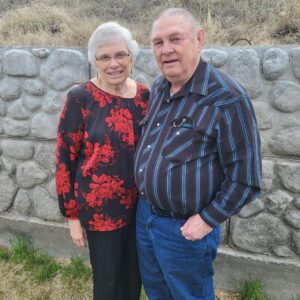 Bill had always loved to restore classic cars. After his wife of over fifty years lost her battle with illness, he felt lost and unsure how to move forward. His days were busy in the garage, but after spending his nights alone for so many years, he was ready for the next chapter of his life to begin. His marriage had been wonderful, but he missed the companionship.
With no idea where to begin after being out of the dating game for so long, Bill turned to matchmaking for help. He knew he wanted to find a Christian woman who loved spending evenings taking walks, playing cards, and visiting with family. Most of all, he wanted a loving companion to spend his golden years with.
Carole was everything Bill was looking for. Both well into their memberships, the pair were beginning to get discouraged when their matchmaker noticed the striking similarities between their stories. Carole had also grieved the loss of a spouse and found solace and community in her church. This, combined with Carole's affectionate, positive demeanor and love for her family made the decision to introduce the couple an easy one.
On their first date, the couple hit it off beautifully. In fact, it went so well that they set up a breakfast date and started attending church together each week after. As time went on, Bill and Carole discovered that they had a similar vision for their lives, and their feelings for one another grew stronger. They became engaged and were married in an intimate ceremony surrounded by family.